Share-Net Bangladesh stepping into 2022!
The year 2021 has been a busy year at Share-Net Bangladesh. With the thematic topic 'Climate Change and SRHR', we have implemented different activities throughout the year.
The 6th SRHR Knowledge Fair was organized on 21st November 2021 in both online and offline settings where experts, practitioners, researchers, academicians, students from around the country participated on the issue of SRHR affected by climate change in Bangladesh. The entire event was webcasted live through the virtual platform developed by the ICT team of RedOrange Media and Communications.
The two-days' SBCC Training on SRHR and Gender" was held mid-December where 18 young professionals actively participated and strengthened their capacity in regards to SRHR concepts, communication, policy and practice.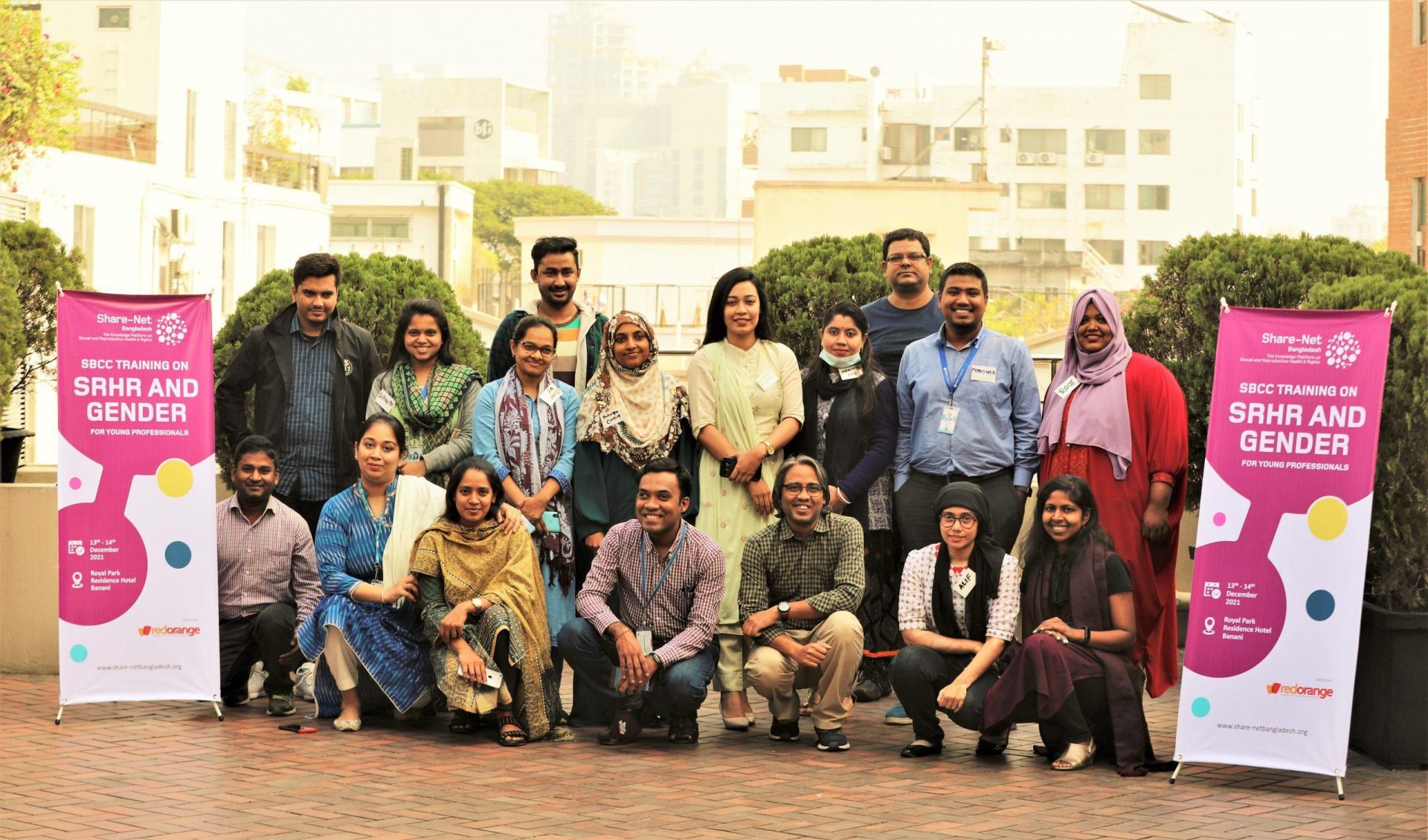 Looking further back, in line with the theme, two of Communities of Practice (CoPs) on 'Child Marriage', 'Gender-based Violence' and 'Infertility' have worked on different knowledge products which will be published on the Share-Net Bangladesh website in the first quarter of 2022. The two research papers of our Young Research Fellows will also be published around the same time. Additionally, Share-Net Bangladesh has worked on a research paper on trafficking and SRHR.
What's more exciting, as part of the SHIRIM (Share-Net International Rapid Improvement Model) activity, the hub has launched a mobile application of its website this year for the members to easily access all the updated information in their handheld devices.
Here is a list of all the knowledge products developed in 2021:
CoP on Child Marriage:
i. Report on the Mapping of Organizations working with the issue of Child Marriage in Bangladesh
ii. Infographic on Child Marriage vs Disaster Prone Areas in Bangladesh
CoP on Gender-based Violence: Fact Sheet on 'Gender-Based Violence induced by Climate Change'
CoP on Infertility: Narrative Report: 'Infertility in SRHR Lens: Policy & Practices'
Research paper by Mansura Islam and Sabbir Ahmed (Young Research Fellows): 'Perceptions on the effect of climate change on child marriage in Bhola district: a qualitative exploration based on social ecological model'
Research paper by Shakhawat Hossain and Ariful Rahaman (Young Research Fellows): 'Nexus between Climate-Induced Displacement and Violence against Women and Girls: Evidence from Disaster Prone Areas of Bangladesh'
Research Paper: 'Strengthening communication strategies and reduce knowledge gaps to prevent human trafficking among women'
Share-Net Bangladesh mobile application: It is available on Google Play Store and will soon be available on Apple Store. CLICK HERE to download.
In 2022, Share-Net Bangladesh will continue on its journey with new SRHR goals and new knowledge. Most importantly, we will work through the engagement of our members and different CoPs to develop, translate, disseminate SRHR knowledge and grow our network with newer individual and organisational members.
We are aiming to broaden the horizon through a regional approach, based on the recently conducted situational and feasibility analysis for envisioning the added value of its expansion.
Plus, the platform will work with Share-Net International on its journey with SHIRIM (Share-Net International Rapid Improvement Model) around the year and other potential collaborations. We will also engage with the upcoming Share-Net International Co-Creation Conference 2022.
Bidding farewell with the best of wishes and the fondest of memories to Kishore Kumar Basak, Share-Net Bangladesh now has welcomed its new Coordinator, Ms Jannatul Munia effective from 1st January 2022.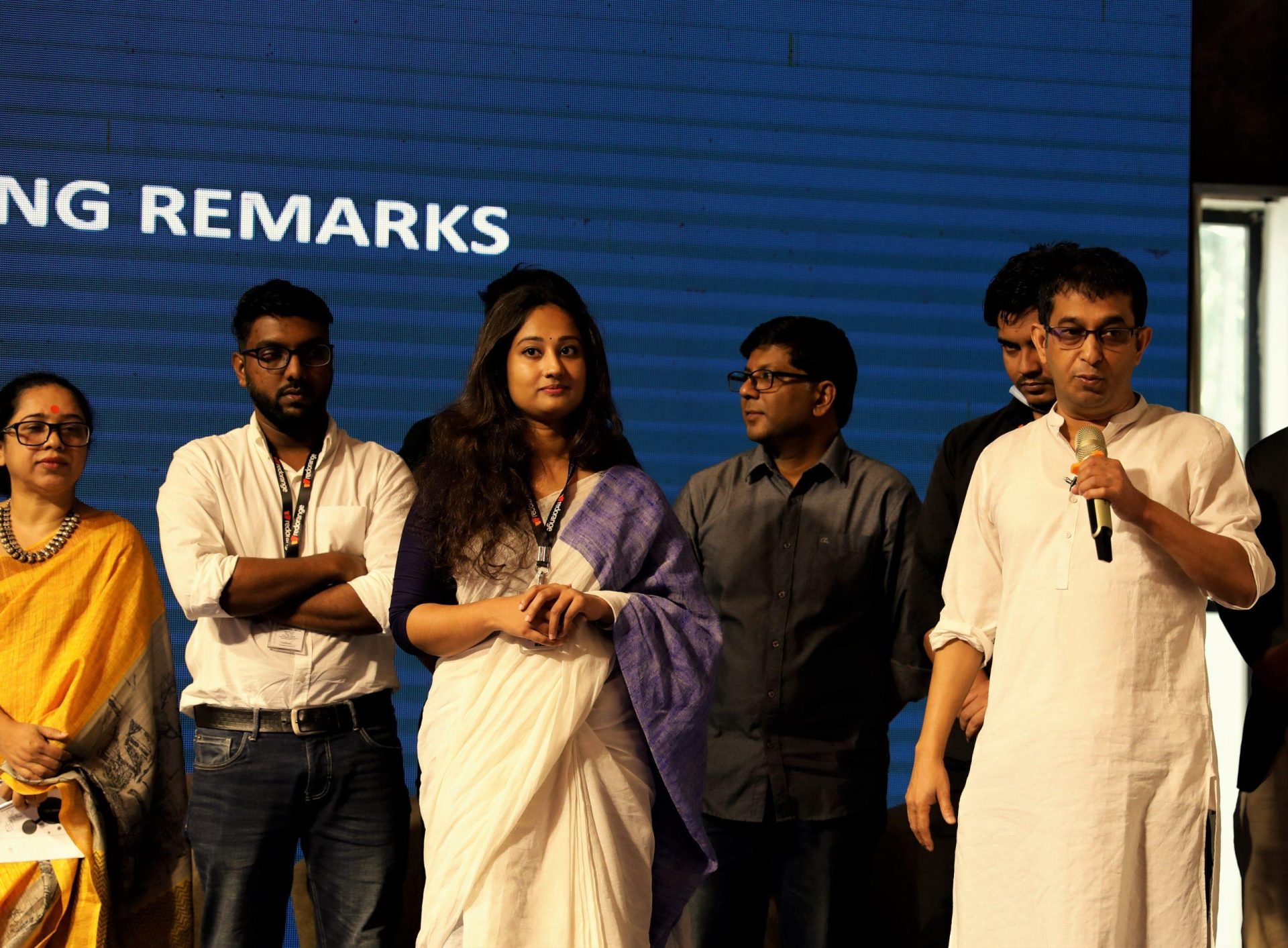 Thus, the core Share-Net Bangladesh team will comprise of the four persons as follows:
Arnob Chakrabarty, Project Director
Jannatul Munia, Coordinator
Masuma Billah, CoP Facilitator/ Knowledge Management Expert
Jessia Margaret Gomes, Officer
Wishing all our members a wonderful New Year 2022!