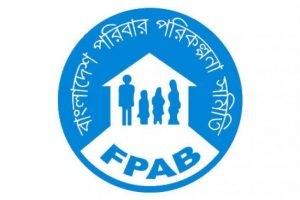 Family Planning Association of Bangladesh (FPAB)
Job Context: The Director Program will work under the direct supervision and general guidance of the Executive Director
Job Responsibilities
As a member of the Senior Management Team, contribute to the building of FPAB into an outstanding service delivery institution.
Under the direct supervision of the Executive Director, carry the overall responsibility for the Program Department of FPAB.
Chart out programme activities and their budgetary requirements.
Envision, plan and provide technical assistance, and guide systems and processes for effective deployment of programmes in the areas of
o Safe abortion services
o HIV & AIDS related services
o Access to quality sexual and reproductive health care (including family planning services)
Educational Requirements
MBBS degree preferably with post graduation in the field of public health or reproductive health.
Additional Requirements
Minimum 10 years' professional experience including at least 5 years' experience of working in the field of Sexual & Reproductive Health & Rights (SRHR).
Experience in successfully planning, designing, implementing, managing and coordinating projects/ programmes/ activities in SRHR field.
Proficiency in English language (reading, writing, listening and speaking)
Excellent computer skills
Compensation & Other Benefits
2 (two) festival bonuses each year (each equal to 50% of monthly salary) and other benefits as per FPAB Service Rules.
Source: bdjobs