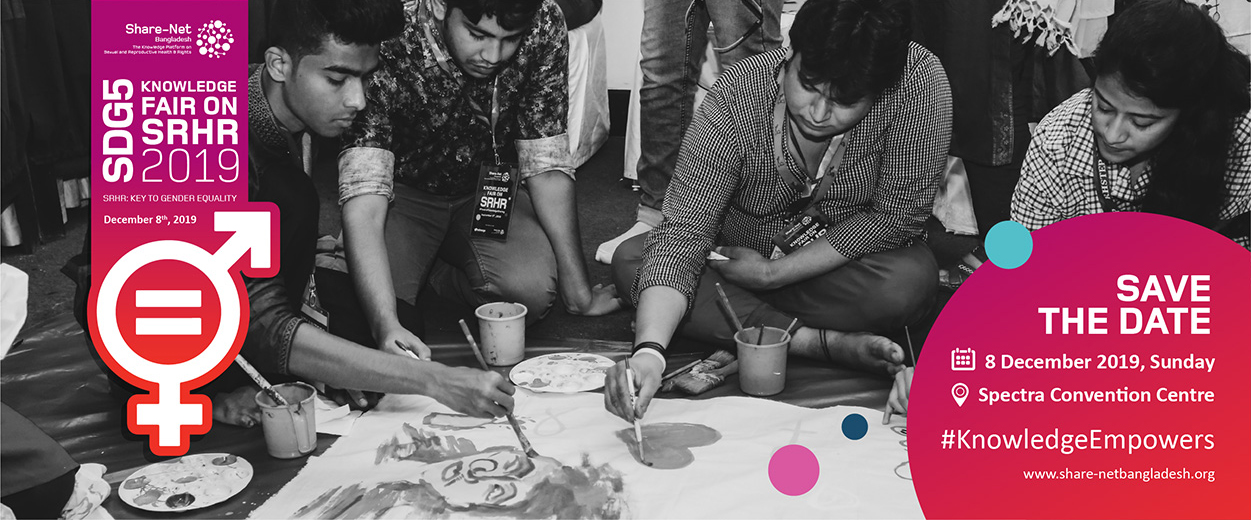 INTRODUCTION
Share-Net Bangladesh Knowledge Fair 2019 is a unique opportunity for government officials, researchers, policymakers, practitioners, donors, change makers, students and media to come under one roof so that they can exchange knowledge on SRHR and create a better life for everybody.Renowned names from the field of SRHR will be present at the event. There will be opportunities for participants to gather knowledge, interact with stakeholders and network with other SRHR professionals.
This year, the spotlight will be on Sustainable Development Goal 5: Gender Equality. Together, we will look for ways on how we can achieve gender equality in Bangladesh, and empower all women and girls to reach their full potential without facing any obstacles.
There will also be plenary discussions, poster presentations, research findings, exciting live performances, and much more.
We are looking forward to your participation!