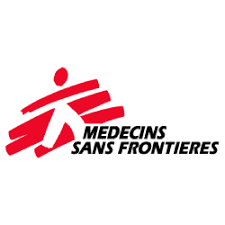 Médecins Sans Frontières (MSF) is an international medical humanitarian organization working in more than 70 countries worldwide. We deliver emergency medical care to people affected by armed conflict, epidemics, healthcare exclusion and natural or manmade disasters. MSF first worked in Bangladesh in 1992.
MSF stands against all forms of discrimination on whatever basis, be it of gender, age, race, nationality, religion, sexual orientation, political opinion, legal status, or any such arbitrary and false distinction.
Job Responsibilities
Participate in the planning, supervision and coordination of mental health / pycho-social related services in the programme in accordance with MSF standards in order to provide the most appropriate mental health support for patients.
Provide training to staff and psychotherapy to patients from a clinical or counseling psychology perspective
When needed, give psychological support to patients according to MSF protocols to improve mental health conditions of patients and enhance their functionality.
Participate in the supervision and consultation of psychiatric cases seen by the mental health department in conjunction with specially-trained doctors and/or psychiatrists
Offer clinical counseling supervision to mental health counselors in collaboration with the Mental Health Activity Manager.
Ensure the patient's related information is kept confidential.
Supervise the activities of community mental health volunteers who perform psycho-education and general information sessions about mental health to the Rohingya community
Participate in the planning, organization and coordination of Mental Health activities, in close collaboration with the Mental Health activity manager and other medical team members, in order to ensure an efficient and effective implementation of the resources needed while maintaining high levels of quality in Mental Health MSF programs and activities.
Coordinates activities of counseling services with other relevant actors and liaises with the local counterparts (like MoH, WHO, ICRC and NGO) on mental health matters, including referral services.
Supervise the daily mental health activities and patient support according to MSF protocols and standards in order to provide the most appropriate support for beneficiaries with psycho social needs
Liaise with the other MSF team members of the project.
Supervise, in close coordination with the HR department, the associated processes (recruitment, training/induction, evaluation, potential detection, development and communication) of the staff under his/her responsibility in order to ensure both the sizing and the amount of knowledge required
Oversee the administrative processes associated with psychosocial functioning.
Compile the data and statistic linked with MH activities and report to the MH activity manager
We encourage local candidates to apply for this position
Female candidates are strongly encouraged to apply.
Educational Requirements
Bachelor of Medicine and Bachelor of Surgery(MBBS) in Psychology
Essential Degree in Psycho-Social or related field.
Psycho-social counselling experience of at least 2 years.
Desirable previous experience with NGO's.
See full information: https://jobs.bdjobs.com/jobdetails.asp?id=858756&ln=1&JobKeyword=sexual%20health
Deadline for applications: September 4th 2019
Source: bdjobs