Throwback at the SBCC Training for Young Professionals at Share-Net Bangladesh
Aiming to develop Social and Behaviour Change and Communication (SBCC) capacity in regards to Sexual and Reproductive Health and Rights (SRHR), Share-Net Bangladesh successfully organized its 'SBCC Training on SRHR and Gender' for young professionals for two-days on 13th and 14th December 2021.
A total of 18 selected young professionals were selected as participants for the training. The participants came from different organisations who are building their career in the area relevant to SRHR and Gender. The two-days training was held at Royal Park Residence Hotel at Banani in the capital Dhaka, Bangladesh.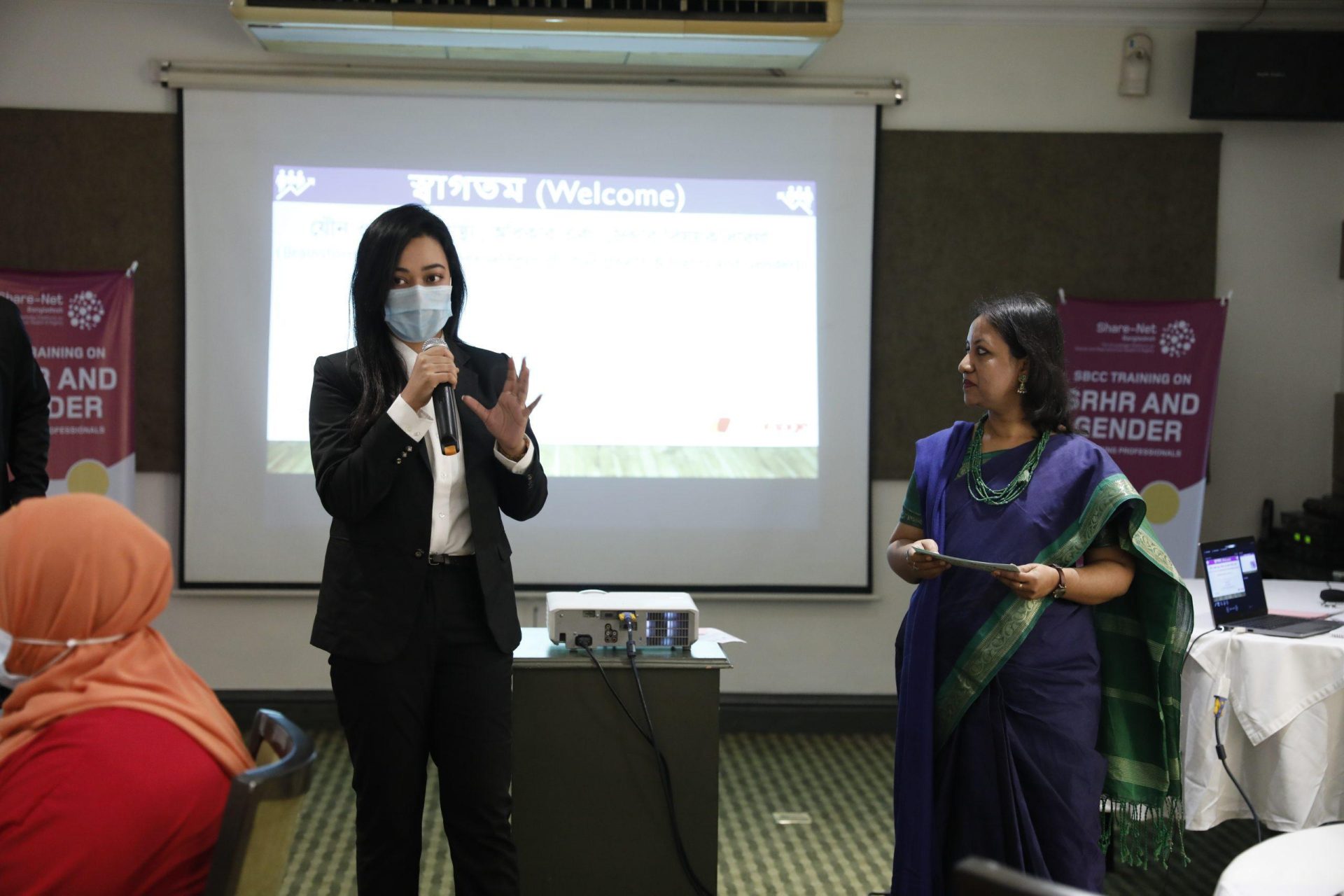 There were four sessions on different topics with two sessions each day from 10:00 AM to 4:00 PM. The sessions were facilitated by highly experienced professionals and experts.
The four sessions covered the following topics:
Session 1: Brainstorming Concepts – SRHR and Gender by Khaleda Yasmin
Session 2: Communication in Influencing SRHR Policy and Practice
Session 3: Theory and Practice of SBCC in Social Development
Session 4: SRHR and Gender sensitive Branding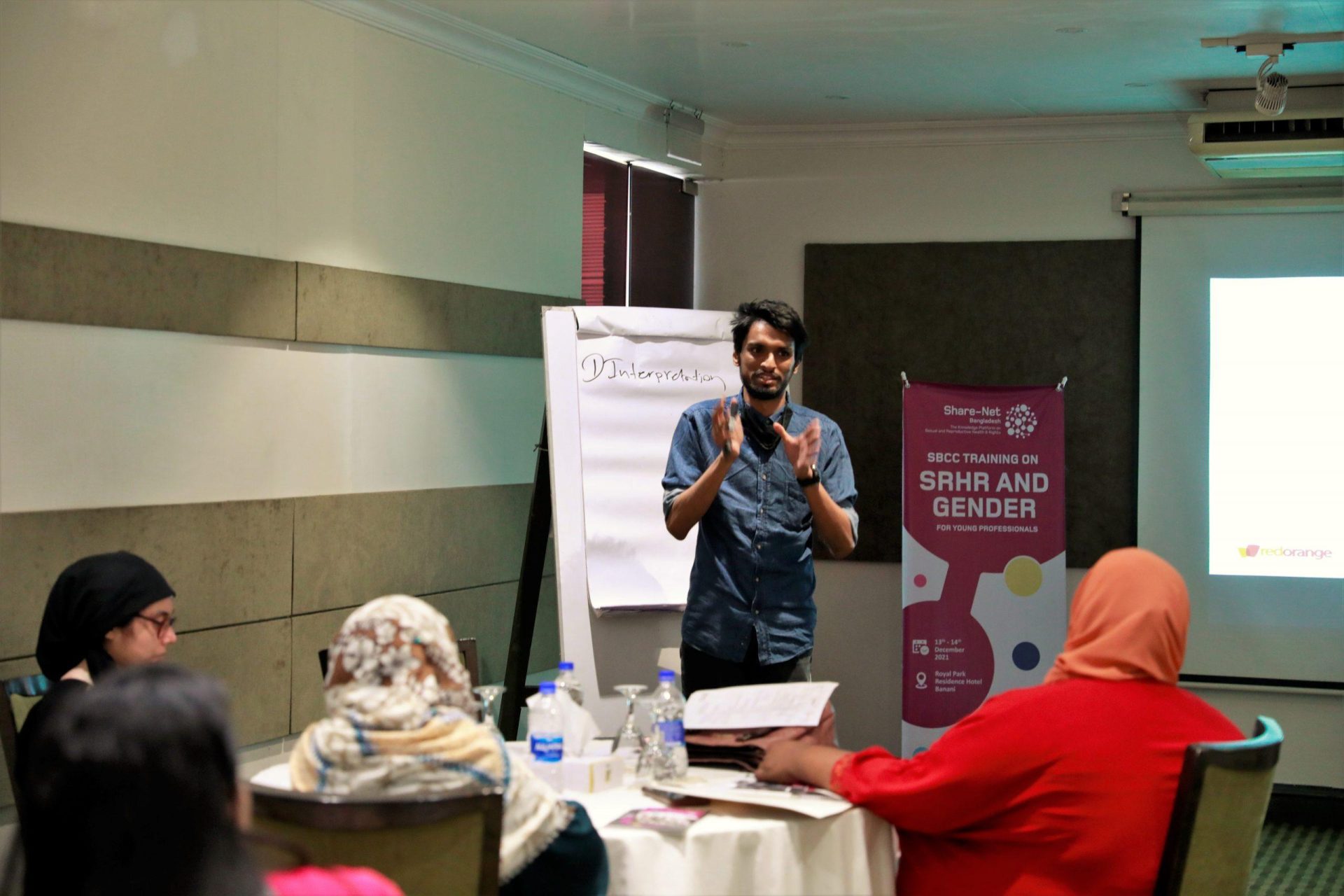 The modules had interactive exercises for building the capacity of the participants in regards to SRHR basics, role of communications, SRHR policy and practice etc.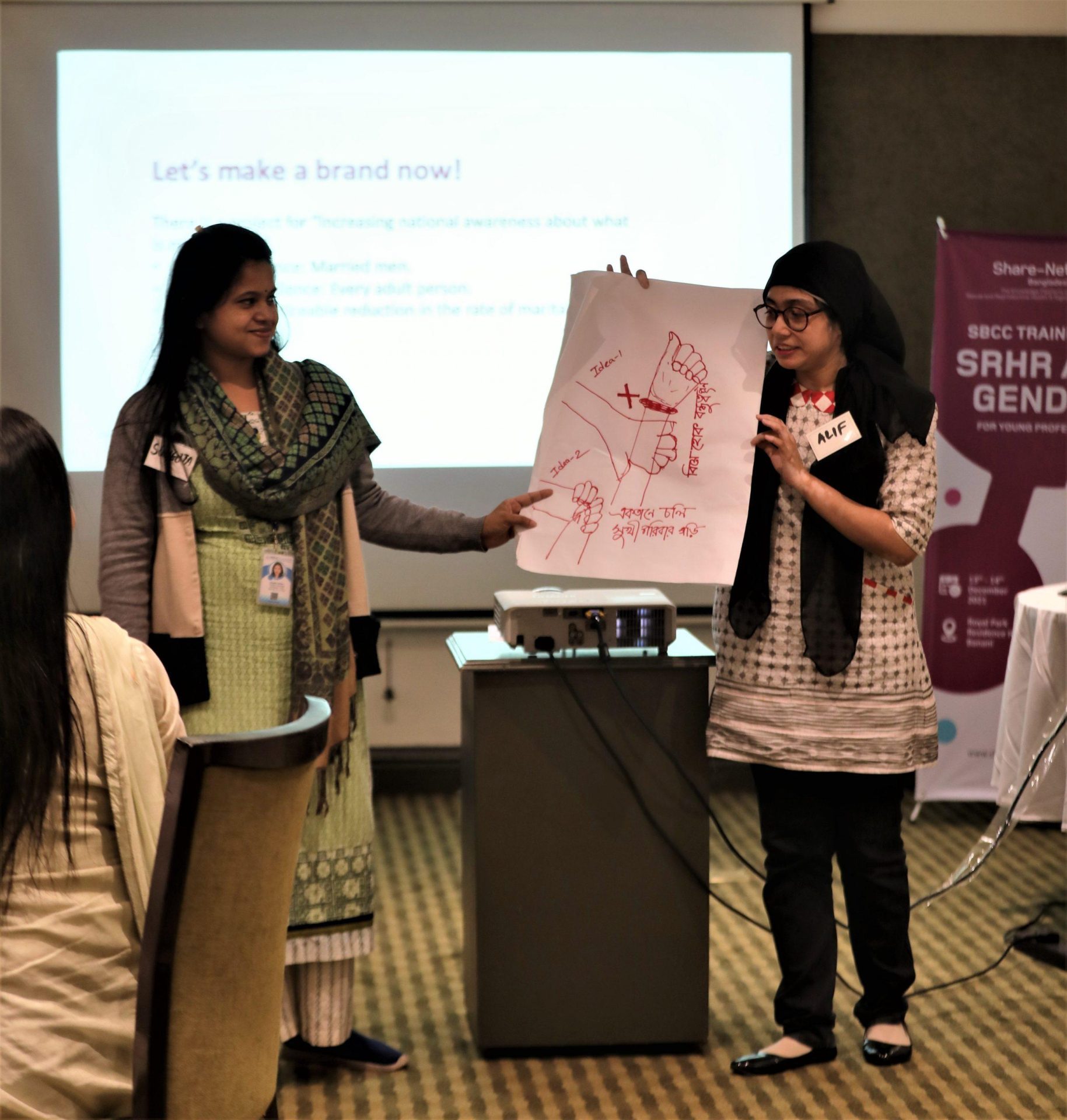 The purpose of the training was to help young professionals to improve their capacities to communicate, create awareness and influence policy and practice in regards to SRHR and gender within their professional capacities. 
The young participants actively participated during the two days and were eager to learn more and connect with Share-Net Bangladesh in future. At the end, the participants were handed over with their certificates by Petra Van Der Eijk, Director of Operations at RedOrange Media and Communications.
Click here to see the Program Outline.
Check out pictures from the training here.