SBCC Training on SRHR and Gender
On 22nd and 23rd December 2020 (Tuesday and Wednesday), Share-Net Bangladesh organized a two-days training on 'Social and Behavioral Change Communication (SBCC) Training on SRHR and Gender'. The objective of this training for young professionals was to help young people to improve their capacities to promote and create awareness about SRHR and gender within their professional capacities. A total of four sessions were carried out with two sessions each day with lunch breaks in between.
On day one of the training, the first session was held on 'SRHR and Gender and the Role of Communication' conducted by Zarin Zeba Khan who is an Advocacy and Communication Specialist and also the Founder of Architects of Change. The session included interactive discussions and activities which encouraged participants not only to understand the concepts but also share their experiences of daily lives in regards to their sexuality and gender identity. The second session on 'Communication in Changing Policy and Practice' was conducted by Arnob Chakrabarty, the Managing Director of RedOrange Media and Communications. Participants had the opportunity to learn how to use the right communications tactics to make a difference in their approach and influence people with their ideas.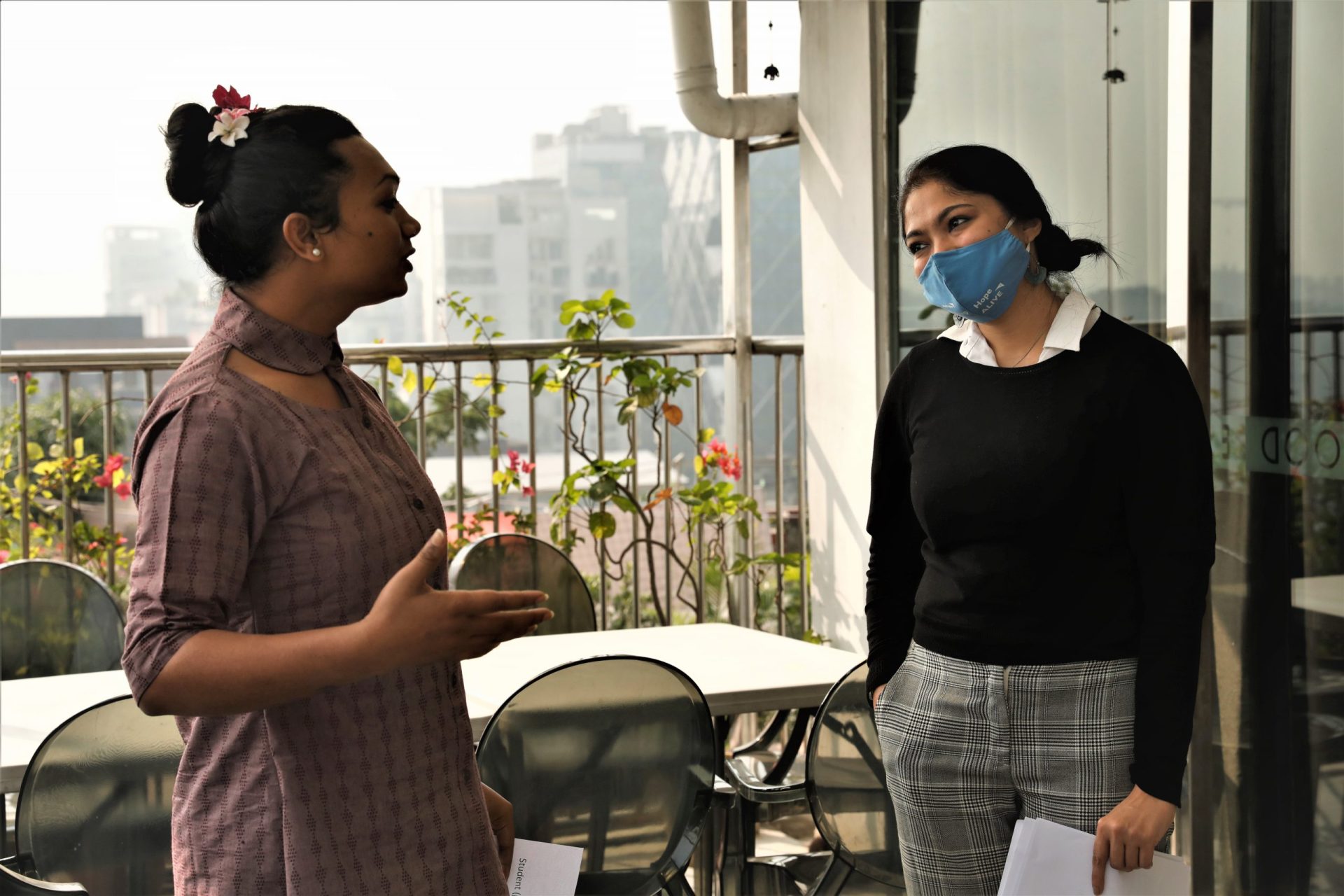 The first session on day two was on 'SRHR and Gender Sensitive Branding' conducted by Mahmud Haider, the Art Director at RedOrange Media and Communications. Through a very informative presentation along with examples through videos, he shared the concepts and ideas to create branding materials for projects and organizations. Participants were engaged into a group exercise to create branding for a given project. Each group came up with interesting ideas and explanations of their own creative branding materials.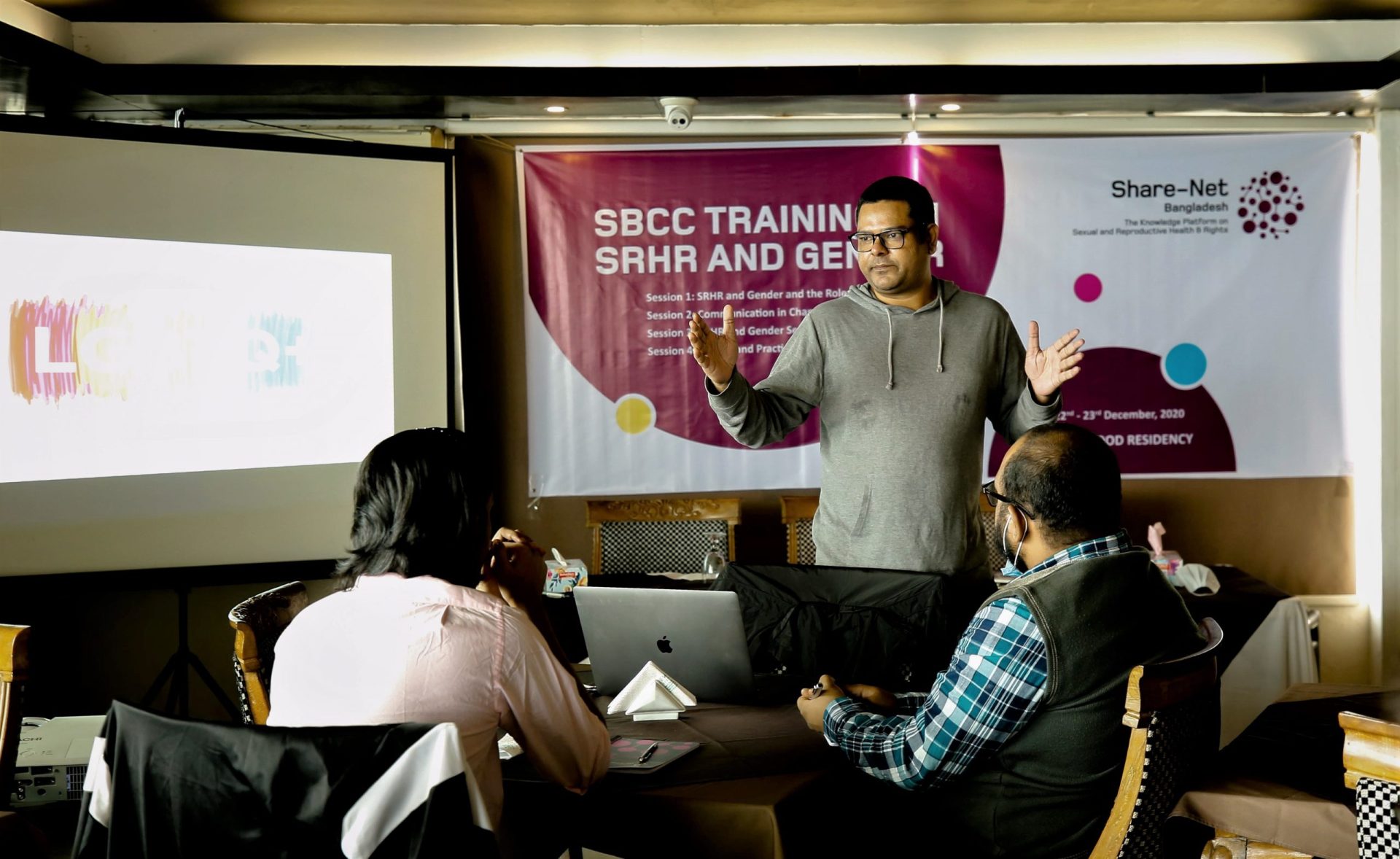 The final session was on 'Theory and Practice of SBCC in Social Development' conducted by Arnob Chakrabarty. At the end of this session, four groups of participants came up with four different project ideas and formulated four communication strategies against each of the projects.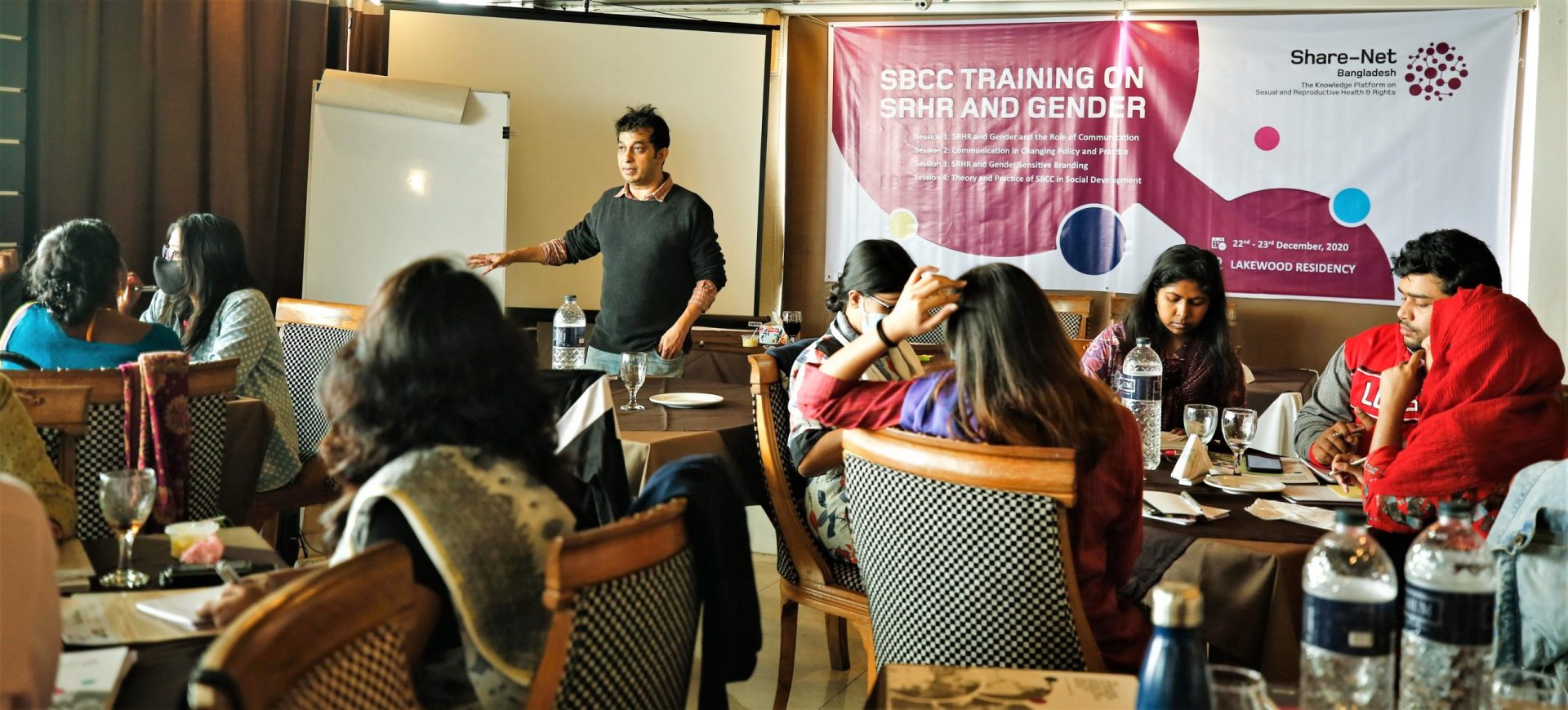 The training has not only been a platform to learn, but also a platform for the participants to connect with each other.
The training took place at Lakewood Residency, Gulshan- 1 with 18 selected young professionals and students who are working or studying in the field of SRHR. Participants from different organizations namely Pathfinder International, CMMS, UNDP, Social Association for Development Alternative (SADA), Street Children Rehabilitation Programme, Inclusive Bangladesh, Bandhu Social Welfare Society, Dhaka University, United International University and many others attended the training. Participants from outside of Dhaka, all the way from Khulna also came to attend the training. The training has been highly appreciated by the participants and many have shown interests and further connected with Share-Net Bangladesh to take part into such training programs in future.