Women of Excellence 2018
Women of Excellence 2018
Organised by Women in Leadership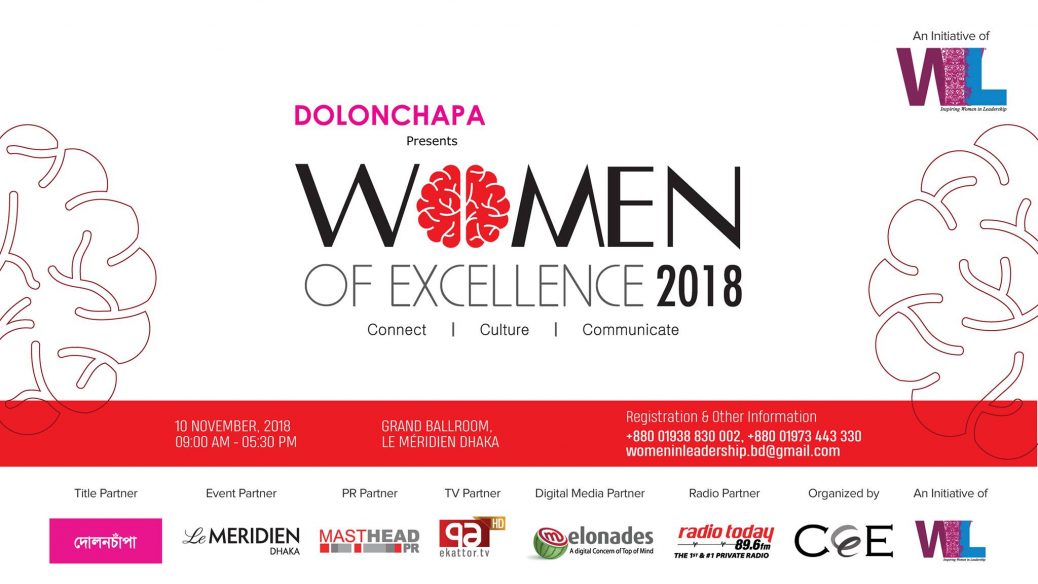 Happening on
Saturday, November 10, 2018
From 9 a.m. to 6 p.m. (see full itinerary here)
At Le Méridien Dhaka, 79/A Commercial Area, Airport Road Nikunja 2, Khilkhet, Dhaka
Find more information on the event here.
Venue:
Women of Excellence will help participants develop themselves as true professionals and leaders without giving up on the human side, and developing the beauty of being skilled.
This event will bring together eminent corporate personalities, respected resources from Bangladesh and to provide the participants a holistic direction to their future.
For Registration and Information: +8801938830002, +8801973443330
Email: womenleadership.bd@gmail.com