Bangladesh Youth Summit on Universal Health Coverage 2016
SERAC-Bangladesh along-with Universal Health Coverage Coalition, and a number of local and international partners  hosted the Bangladesh Youth Summit on Universal Health Coverage 2016.
With an aim to provide a space for strengthening knowledge on healthcare among participants, the Bangladesh Youth Summit on Universal Health Coverage 2016 was held at the capital's Bishwo Shaitto Kendro on Dec 12, with the slogan: "Health for all: Right. Smart. Overdue."
Lively, young active advocates and groups of representatives opted to learn and share experiences on different key dialogues in order to renew the claim for including health as a 'right' in the constitution.
100 young people were selected to join as BYSUHC2016 National Youth Delegates for this year's summit and are expected to drive this movement for years ahead, especially with the government being very pro-active after adoption of the UN global goals and Sustainable Development Goals (SDGs) for Bangladesh.
Share-Net Bangladesh, a partner organization of this summit, along with USAID, SERAC-Bangladesh, Bondhu and EngenderHealth Bangladesh held an interactive session moderated by Anika Binte Habib, Coordinator of Share-Net Bangladesh. Honorable speakers exchanged dialogues between the experts and young participants to take a step towards involving the male population in Sexual and Reproductive Health (SRH) issues with focus on Universal Health Coverage (UHC). Among the speakers were: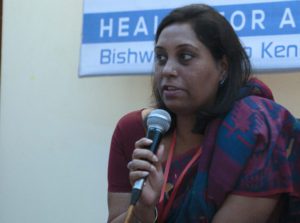 Tasfiyah Jalil, Project Coordinator, Nuffic, JPGSPH, talked on how research found men often hesitate to seek information on their SRHR needs. This is mostly because females are portrayed as victims in the society, and therefore they are the only ones who need awareness about SRHR. Even though both men and women play an equally vital role in sexual relationships, girls are often stressed to take more responsibilities. She also talked about the misconception regarding how men only consult doctors when they and/or their partners are dissatisfied with their coital performance, but there are the mental, social and other physical factors involved to maintain a healthy, sexual life which are often not addressed due to social stigma and lack of awareness. Furthermore, her concern over not including proper roles for males in SRHR programmes by different dedicated organizations was stressed upon, along with the urge to disseminate correct information on preventing Sexually-Transmitted Infections (STIs) and Sexually-Transmitted Diseases (STDs) that would assure safe sexual health for men.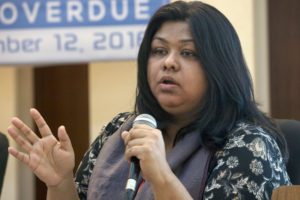 Farhana Alam Bhuiyan, Sr. Research Associate JPGSPH, also took stance on the importance of SRHR education for boys, and the lack of its resources. Taboos exist within communities that create a barrier between adolescents and their rights to information about sexual health. SRHR education does not mean encouraging sex before marriage, but the abundance of young people having premarital sex is also evident, she emphasized, adding that pornography is also not a proper means of learning about sex because physical relations are meant to include love and affection among partners.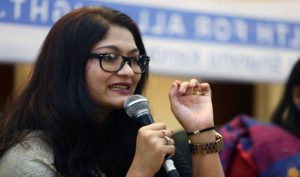 Zarin Zeba Khan, Advocacy and Communications Advisor, SNV Netherlands was the final speaker who also stressed heavily on the relation between SRHR and mental health. She talked about how people need keep an open mind while addressing and thinking about SRHR issues.
"Every decision about sexual relationship starts with mental acceptance, hence, the mental health part is wholly involved when we talk about SRHR" she said.
The programme ended with a Q/A session between the young audience and the experts present where interactions took place in a friendly and open environment.