University of Dhaka organizes International E-conference on International Women's Day
The Department of Women and Gender Studies, University of Dhaka, has organized an International e-conference on Women in 100 years: Changes and Challenges in light of development goals and COVID-19 on the 9th and 10th of March 2021. The conference has been organised in association with UNDP to celebrate International Women's Day 2021.
Scholars from USA, Canada, Thailand, India and Bangladesh have spoken in different sessions of the conference.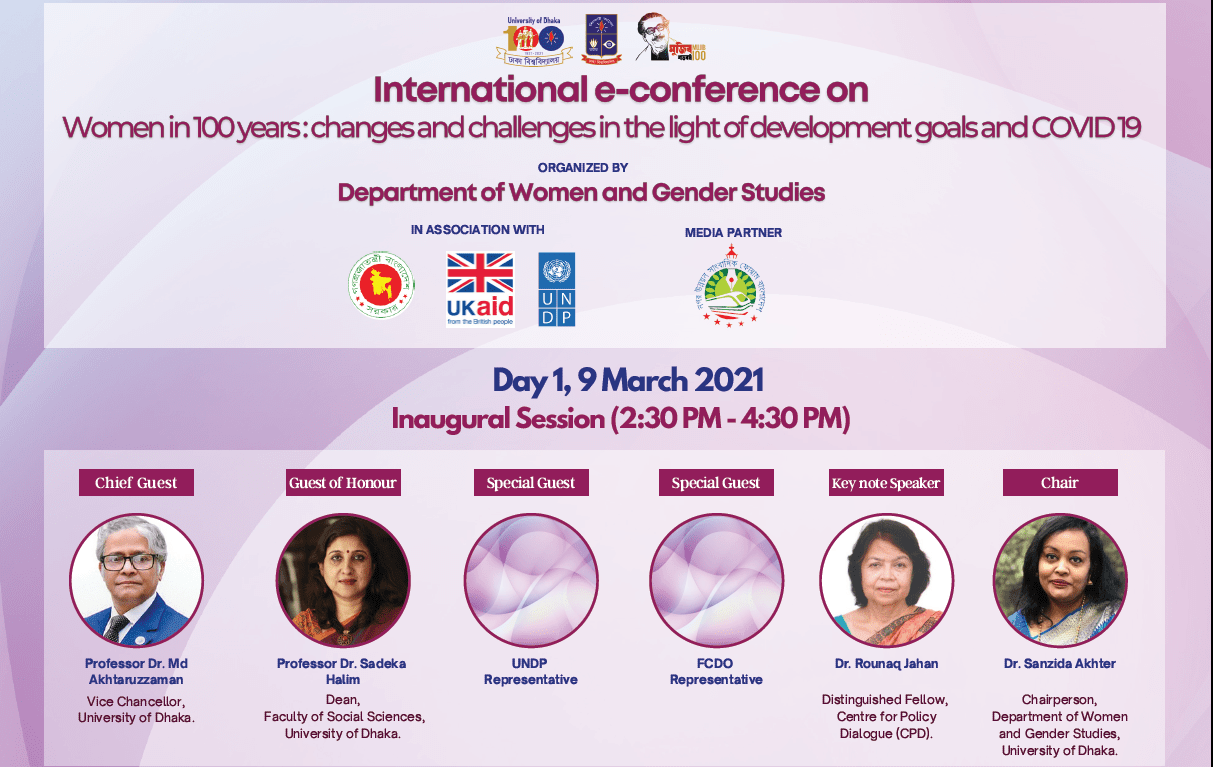 The inauguration and keynote speech took place the first day. Professor Dr. Md. Akhtaruzzaman, Vice-Chancellor, University of Dhaka, graced the event with his presence in the Inaugural Session as the Chief Guest. Dr. Sadeka Halim, Honourable Dean, Faculty of Social Sciences, University of Dhaka attended the inauguration session as the Guest of Honour. Dr. Rounaq Jahan, Distinguished Fellow, Centre for Policy Dialogue (CPD), Former Professor of Political Science in DU, and Senior Research Scholar and Adjunct Professor at Columbia University delivered the keynote speech at the session.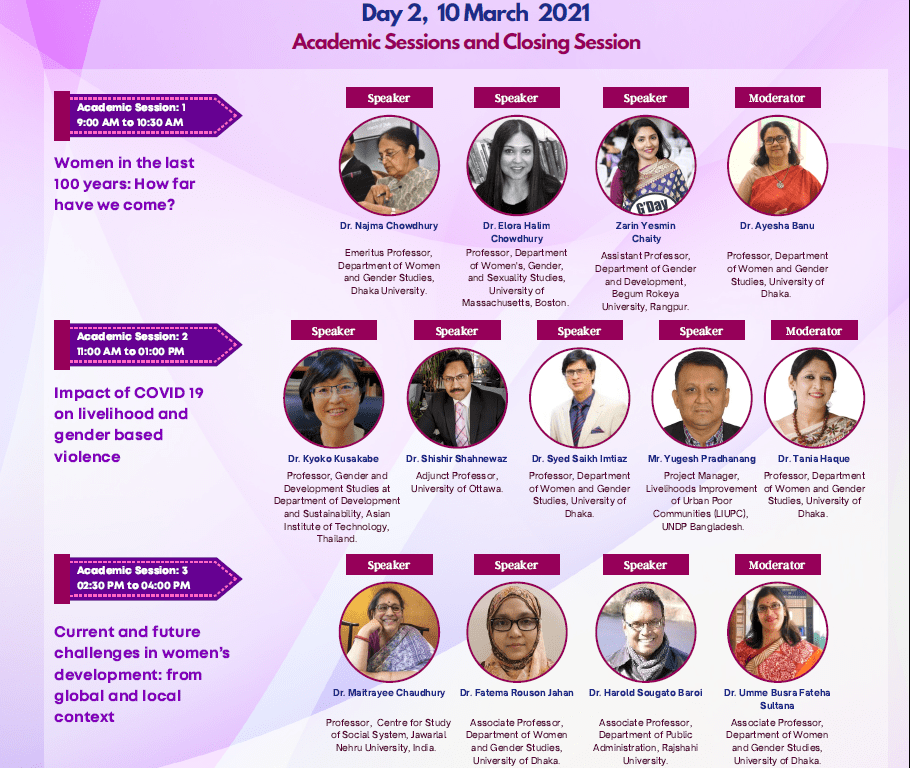 The second day comprised of academic Sessions and closing Session. There were three Academic sessions on the second day. The topics of the three sessions were 'Women in the last 100 years: How far have we come?', 'Impact of COVID 19 on livelihood and gender-based violence', 'Current and future challenges in women's development: from global and local context'.
Professor Dr A.S.M. Maksud Kamal, Honourable Pro Vice-Chancellor (academic), University of Dhaka was present as the Chief Guest in the closing session while Mahfuza Khanam, President of Asiatic Society, Bangladesh attended as the Special Guest.